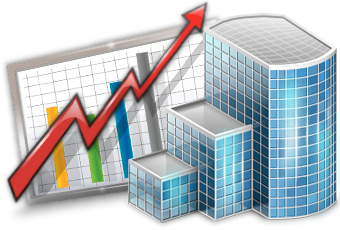 Experience smart translation project management with Projetex 3D. More than 1000 translation agencies around the world use and trust Projetex. It provides value for every teammate and makes business processes go smoothly.
Create the perfect client database
Capture all important information about your clients in one place: contacts, project managers, files, projects, assignments, marketing information, prices, quotes, invoices and payments.
Maintain consistency in pricing through the Client Price List – General Prices, and be flexible at the same time when setting different prices to different clients with the Client Price List – Custom Prices.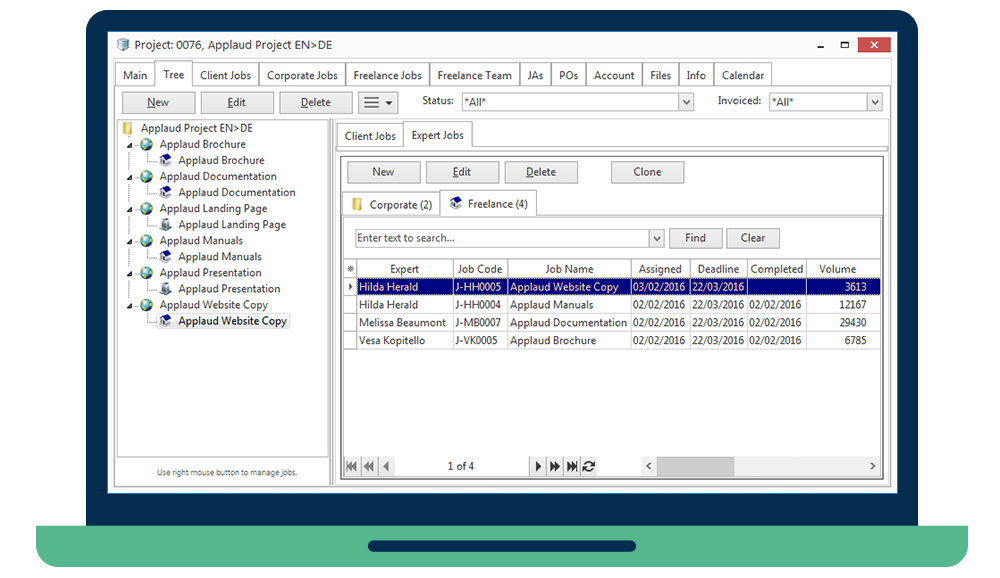 Benefit from the comprehensive project structure
Tree-like view of projects showing both corporate jobs and freelance jobs, which correspond to each client job.
Clear distinction between corporate and freelance jobs helps you never get confused because of large numbers of jobs, files and instructions.
Manage freelance experts effectively
Efficiently manage freelance experts through the Freelance experts module and keep all data that is relevant to your job at your fingertips.

Put smart planning into effect with Calendars
For your convenience, Projetex displays the timescales of your projects and translation jobs in Gantt charts. This will help you to control a large number of projects and ensure they're completed on schedule.
Simplify auditing and accounting
Simplify auditing and accounting with advanced invoicing and payment features. The Projetex invoice-management system allows you to:

Customize
Configure custom user-defined fields and variables to meet the specific needs of your translation agency. Customize corporate workflow documents: job assignments, purchase orders, invoices and quotes are saved in RTF files using fully customizable templates.

Prospects Management
Track your prospects effectively and convert them to clients when it's time. Gain value from promising opportunities with the Prospects module, which allows you to assemble vital data to follow up on your leads.
Applicants Management
Streamline recruitment processes by tracking prospective translators with specific qualifications, skills, and experiences. Gather all the vital information on your candidates, including their CV and rates. When it's time to hire someone, convert applicants to freelance experts in a click.
Knowledgebase
Collect useful materials
Store guides, instructions, manuals, and help documents in the knowledgebase and share them with your team.
Manage access
Carry out knowledge management and give your experts, project managers, HR team, sales representatives, and accountants access to relevant data.
Built-in Mail Sender
Send emails to your leads, customers, prospective employees, and freelance experts right from the Projetex 3D. Attach related files and documents.
Dynamic Reports
Set parameters
Create Classic Reports, in which all parameters are already set, and Dynamic Reports, which allow you to set necessary parameters yourself.
Drag and drop
Move elements to create a report that fits your needs.

Dashboard
Get insight into your translation business's performance and benefit from a clear view of essentials at a glance.Get insight into your translation business's performance and benefit from a clear view of essentials at a glance.